To become a new member or renew your membership click

HERE

and complete the membership application. When finished, click SEND on bottom of application page and you will be redirected to PAYPAL where you can pay your dues.
The Corvette Club of Northern Delaware was established in 1973 by a group of Corvette enthusiasts.
CCND holds Cruise nights at the Pike Creek Shopping Center the first Saturday of each month, April through October. Additionally, we will hold two indoor shows at the Concord Mall in 2018 – Sunday, April 29 and Sunday, October 28. Proceeds from our events benefit local charities.
We also enjoy brunch & dinner cruises throughout the year. The club hosts an annual picnic and Christmas party. We also support other clubs in the area by attending their shows and cruise nights to help support their charities.
Membership is $35 per year for the entire family! Click here Application to apply.
The CCND March 13th. meeting will be held at Michael's Restaurant, 1000 Churchmans Rd, Newark, DE 19713 at 7:30 PM. Join us for dinner at 6 PM.
CCND Mailing Address:


CCND
P.O. Box 10132
Wilmington, DE 19850
---
Please visit our club supporters:
---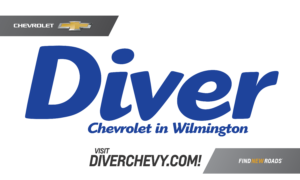 2101 Pennsylvania Avenue, Wilmington, DE 19806
Sales: 866-405-5831 Service: 877-320-2120
---
Dave Witman and Ed Pearce, Delaware Classic Corvettes LLC
108 Pine Valley Drive, Middletown, DE 19709 Phone: 302-690-6370 or 302-690-6339
---
Beth Molnar, Keller Williams Realty, 1521 Concord Pike #102, Wilmington, DE 19803 Phone: 302-545-5049
---
Harold Holeman
---
We urge you to take a moment to visit the National Corvette Restorers Society and the National Corvette Museum sites:
---
For a very comprehensive list of cruises and shows in the Mid-Atlantic region, check out Cruising News Magazine.
---
CCND is a proud supporter of the Ministry of Caring, a community-based nonprofit organization that provides a network of social, health and support services for those living in poverty, including the homeless and working poor, in greater Wilmington.