Welcome to CCND
Delaware's Premier Corvette Club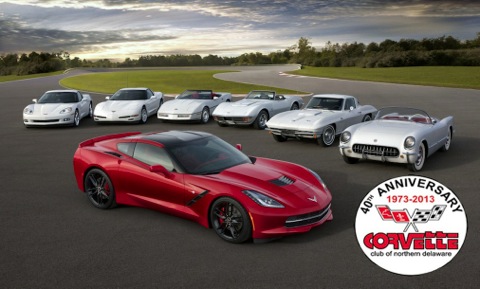 About Us
Latest Club News
Member of the Month
Calendar
The
Corvette Club of Northern Delaware
was established in 1973 by a group of Corvette enthusiasts. Today, we have over 140 members.
This year, 2013, is CCND's 40th year as a Corvette Club in Delaware.


CCND holds Cruise nights at the Pike Creek Shopping Center the first Saturday of each month, April through October.
Additionally we hold 3 indoor shows at the Concord Mall. (4/28) (6/16) (10/20)
Proceeds from our events benefit local charities.
We also enjoy brunch & dinner cruises throughout the year. The club hosts an annual picnic, and Christmas party. We also support other clubs in the area by attending their shows and cruise nights to help support their charities.
Membership is $35/year for the entire family! Click the
Application
link on the sidebar for an application.
Our club meetings are held on the second Tuesday of each month. Meeting location is:
Lone Star Restaurant at
113 South DuPont Highway,
New Castle, De. 19720
(directions
HERE
).
Meetings start at 7PM,
Arrive early and enjoy dinner!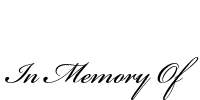 This website and movement is dedicated to Kacie Erin Rumford, her memory, her love of all of us and her desire to change this world to be a better place to live... from her family and friends who love her...
http://www.kaciescause.com


Like us on FaceBook! CCND has a FaceBook page. We encourage all members to "Like Us" and follow the club's current news.




Meeting location! Lone Star Restaurant on Rt.13 in New Castle.

365 North DuPont Highway
Dover, DE 19901-3901
Ph: 302 / 736-5836



located on the southbound side of Rt. 13 just past the Rt.273 intersection.

Join everyone for a meal before the meeting. If eating, please arrive in enough time to order your meal BEFORE 6:30pm.


**********************************



Keep up-to-date on the latest happenings and current events in the Corvette world at "Corvette News". Facebook link



**********************************


**********************************



Click on image to enlarge

Member of the Month






Click on the calendar icon to open the CCND Activities and Events calendar



We try to keep the calendar as updated as possible for all current and upcoming activities and events. Come out and join other CCND members during our activities and share in the fun!

If you are not a CCND member you are still welcome to join us if you are interested in joining the club and would like to meet and get to know us first. Sister Corvette club members are also always welcome to join us.

You can see many of our past Activities and Events on our Photo page

See more details on the Activities and Shows pages.


Please visit our club sponsor



2101 Pennsylvania Avenue
Wilmington, De 19806
302-295-2109
800-399-3490





CCND's new Sponsoring Vendor - Corvette Parts & Accessories





Site last updated: 04/08/14